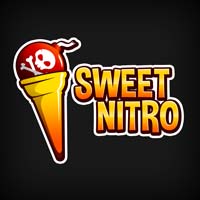 Hi guys,
Due to Flash's end of life, we have had to discontinue the browser version of the game. Unfortunately the embedded chromium executable we provided was also impacted so it has now been replaced with a proper windows program.
You can download the installer on the game's page:
https://www.sweetnitro.com/game.php?site=rs
If you have trouble installing the game, please check our help page:
https://www.sweetnitro.com/popups/noflash_help.php
Facebook login is supported as well as email/password. If you have forgotten your password, you may use the recovery tool here:
https://www.rugby-manager.com/retreive_password.php
If you are totally stuck, contact the support team through the old browser version so that we can identify your account and we will assist you.
Because some users on the browser version had multiple teams, we have added a feature to enable account switching in the latest update (7.36).
1. Log in with a team
2. Open the game options
3. Use the "Create log in shortcut" feature
4. Try again if ever it fails (it happens randomly, still debugging these edge cases)
5. You can now use the shortcut on your desktop to launch the game and log in to the account easily.
6. Repeat for each of your teams
For all of you on Mac, Linux or Windows Surface.. unfortunately we don't have a solution for you. Please use the mobile versions or check out an android emulator such as Bluestacks. Also, the latest Macs also allow installing iOS apps.
If you have any issues, please reach out to the support team.
Please share the news with your fellow guild mates.
Enjoy the game!
Nx