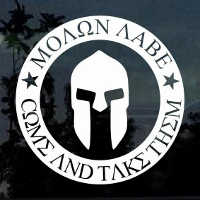 Fellas, I have thoroughly enjoyed playing at the top level for the short amount of time that I did, but time has come for me to retire - not from the game, but from playing at the highest levels.

Challenging to be the best and to reach the top always made the game interesting and fun. I started playing in November 2016 and was fortunate to join TerraNova at around level 8 where I learned a crap load about the game and strategies from the likes of Obie Legends and others in that great guild.

I climbed the levels, winning every championship on each level (other than level 16 which I lost on purpose to build up training points). I never used MB. Not in championships, tournaments, nor guild challenges, but was still able to beat teams up to 15 levels higher than me in guild challenges.

The challenge of pitting my strategy against others' was fantastic. It was even more fun challenging for number 1 in the rankings, and I was stoked to achieve number 1 when I was 4 levels below top level. Reaching the top level of the game felt great too.

Establishing Damage Inc. with my friends and through that connecting with other great guilds like Brothers In Arms was the next real highlight of the game for me. Damage Inc. is made great by the quality of people in the guild. Having legends like Vmax and a total of 9 teams who have held the #1 ranking makes us an extremely strong and competitive guild, but what makes us a great guild in my opinion is the characters and the camaraderie we enjoy in our group chat.

A sad fact, though, is that the chatting and friendships is all that is keeping me and other top teams playing the game.

I have always played competitively, trying to reach the top and stay there. I purchased a player every season to stay as competitive with the top teams as possible. The way the game works now though, with luck and randomness playing such a big part, in my opinion, putting any of my money into the game seems pointless and stupid.

With that, I will no longer be challenging at the top and will continue to play only for the sake of the friendships I've made. I will never use match bonus in championships, tournaments or guild challanges (so don't waste your money) and I will never again spend real money on the game.

To the rest of you guys still challenging for the top - I salute you all and may the best stay on top.

Look forward to seeing you all in the guild challenges.