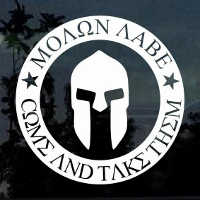 guest_1470257561147 :
teams are still banned!
and guess which guild? the damages !! I know there is Kida and another but I don't know who. nice recruiting
Now that we have been able to get to the bottom of what this was all about, I thought I would provide some clarification to what really transpired.
The "cheats" thread was created by an anonymous user - we presume the same one who reported Kida to Sweet Nitro (how else would he know so quickly that Kida was banned?)
Now as most know, La Cagnannaise recently had a split and many of their teams left to start a new guild - Omega. Kida was one of those teams who left. Obviously that created a fair amount of animosity and the people over at La Cagnannaise appear to have tried to take revenge on Kida, as well as a few others.
Now what transpired is that Kida and one other player, both from Omega guild, were reported to Sweet Nitro for taking advantage of a glitch in the game. The glitch, apparently, involved putting players for sale in the recruitment house exactly 24 hours before the change of season. If the player was sold within the 5 minutes or so that the game is in maintenance mode for season changeover, you got double the recruitment points.
Sweet Nitro investigated and banned Kida and one other team. This "guest" account then came on here and started the "cheat" thread, gloating and blaming "damages" of course, because you know, La Cagnannaise hates Damage Inc. (Though what this had to do with Damage Inc nobody knows, other than that we are on friendly terms with the Omega guys.)
This is where it gets interesting. How do you suppose "guest" knew about this glitch and knew to report Kida for it? I mean it's not exactly something that is easy to spot. As it turns out, Kida says that when he was at La Cagnannaise, he observed RC Cagnan and Ivorian selling Visa players at that same time every season - 24 hours before change of season. He decided to try it, Cagnan and Ivorian knew, and they reported him for it out of spite because he had left La Cagnannaise. Even though they had been doing the same thing for many seasons, probably years for all we know, considering how many millions of RP has been used by them in the AH.
So for those of you wondering how RC Cagnan, Ivorian and the other teams they ran had SO much RP and could overbid us all season after season, spending millions and millions of RP every season - either buying players or distributing amongst themselves, here's your answer. They were abusing a glitch and a cheat, while accusing everyone else of being a cheat.
Well now that Sweet Nitro ran a script and identified all the teams that have been abusing this glitch and cheating them out of RP, RC Cagnan, Ivorian and about 8 other teams have now been banned. Apparently until 14 July.
Another thing. Their spite didn't end there. One of them actually hacked into one of their old friend's team, used all their gold balls, sold their players, transferred 1 million RP out to themselves, and reset all his strats. I mean who does that?
I just want to applaud Sweet Nitro for taking action and banning them for what they did, though some feel they probably should get longer bans. We are happy though that their RP was reset to 0 by Sweet Nitro. Bravo!
I sincerely hope this is the end of the whole thing and that we can all now get on with playing the game on a fair and competitive playing field, now that the bad apples at La Cagnannaise have been forced to stop match fixing and have been banned for cheating the system.
I would also like to say that I hope this doesn't reflect poorly on everyone at La Cagnannaise. I know that not everybody over there was aware of this ruse and some are good people, even though they may have benefited from RP passed around by the guilty ones. We actually hold quite a few guys at La Cagnannaise in high regard.