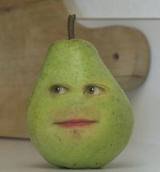 All this other stuff doesn't matter. All that does matter is playing the same person five times on the map in just over an hour is incredibly weak. Hard to know what's sadder....playing that many...or losing the first four that you have to play a fifth.

And dude is another one of those clowns doing shots from the goaltender and defenders at 0% speed and turning the game into a joke. You can be assured you won't see that trash (because that's what it is...trash) from American Outlaws. I suppose in your words of your guild description, that would be using some of that sneaky "help" from Cheat Nitro to achieve victory (and I took that word for word). Guess we can scratch that off who you guys are...

And finally, my name is from Star Trek DS9. If you haven't watched DS9, then that's your loss/problem.