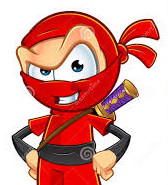 Black Monks :
Targaryen Dragons :
also isn't there a forum rule about calling players out like this?
If you call them rude names or cheaters (or apparently calling a person no mark but I don't get that one) but this should have probably been 3rd half and not guild stuff. It is funny that I (lots of us) knew that there were inactives just from the original complaint. Upset that he lost people he needed to get gc pairings but who will never play and upsets everyone they go against. I wonder if there are players out there booting inactives on purpose, would be interesting.
We walk a delicate line. 4 inactives, 21 players. Every time we go up to 22 or 23 and they stick around we can boot another inactive. But have to be careful. Basically go under 20 and your guild is dead.