Recruiting time at Guild Emu.
13/06/17 10:46

Come and play for Emu Guild where everyone is a Right Hand.
13/06/17 11:12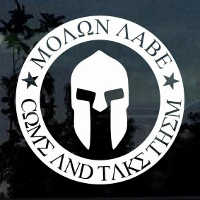 Isn't that a bit risky? So many stories going around of players joining guilds, becoming right hands and kicking everyone else
13/06/17 12:09

1 Leader and 2 or 3 trusted Right-Hands are more than enough. We have more Right-Hands than that but they are all guys who have played with us from the start and can be totally trusted.
13/06/17 14:32

If they need right hand to join you don't need them. Guild is for working together and not a selfish desire for some title. I can honestly tell you that right now I have no clue what my title is. I know I'm not a newcomer or the leader, but don't know other than that.
13/06/17 18:18

it only takes one idiot and you won't have a guild let me guess you don't have much experience in running a guild Murray?

If your a new guild make everyone exp but wait until you know who your most active and loyal members then make 3 right hands based on heals and GC activity also need a good solid member who is willing to help all members if they don't tick that don't give em the status as it's a position of a lot of trust once RH they have the same rights as you kick anyone change the guild name promote and demote members the lot just be careful my friend.