Wanna bring down pimps?
17/05/19 00:40

That was a fun one. 23-23 on 5/16/19
17/05/19 14:17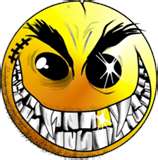 That was a nail biter! Great GC WTH
17/05/19 20:21

Jammin Giants :
That was a nail biter! Great GC WTH
I'm honestly kinda sad that I didn't get challenged there at the end... you guys forgot about me, didn't you. bunch-of-dicks. lol (just kidding there Harley, most of the pimps I know are alright with me)
See you next time.
18/05/19 01:49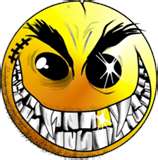 At the end we needed KC to get a win and Karl and Bandits to have a couple great defends. KC chose wisely. You would have had us if not for his last win and Bandits and Karl's defends at the end. I have not been through a GC like that since the days of Dynasty vs ProBowlers. It was intense all the way to the final minute and I know both of us left games on the table. That was fun and I know both are looking forward to the next dance =)
18/05/19 05:31

Every matchup more intense then the last. Also reapers please change guild description as your not number one. While it was a tie we still win the tiebreaker and won. Lets not leave that out. That was fun. And close. However, that gc marks the first time im in the #1 guild. And diggin it.
18/05/19 12:56

Come on you reapers. I'm still undefeated in our gc's lol just kidding. Great GC. We will definitely come back stronger in our next matchup. I'm promising
18/05/19 16:11

This makes me happy!!! SO glad all you guys had fun! THose are the best GC's. Just playing with your buddies, but you want to win!
19/05/19 02:03

That's what it should be about, tense & nail biting towards the end, but it was a great blast & I for one enjoyed every minute of it, bragging rights to the pimps this time, next time, we will wait & see! Lol

Greybeard Griffins