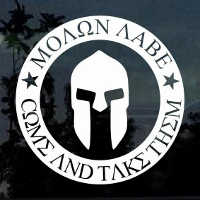 Thought I would share some stats for the Guild Challenge match-up which the game has assigned to us today:
TerraNova Barbarians vs JUDGE RFC
Fans
: 1,864,500 vs 2,711,670 (45% more)
Avg level
: 19 vs 28 (49% higher)
Avg stars
: 82 vs 114 (39% higher)
Level 30+
: 1 vs 9
Level 20-29
: 7 vs 12
Level 10-19
: 13 vs 0
I am not posting this to whine or throw toys out of any cots. We look forward to the challenge and will throw everything we can at JUDGE RFC, without using match bonus (we are a match bonus free guild).
I merely wish to put on record that the perception that the game assigns GC opponents that are within 20% of the number of fans is either untrue, or the game has changed the way it assigns these match-ups. We are almost always matched against much stronger opponents - this is far from the first time we have been matched against an opponent that well and truly outguns us. We just thought we would put some stats down for the record this time.
Having said that, to the guys at JUDGE RFC we say that we look forward to the battle and we will do our best to give you guys a fight and make it worth your while.